Discussion Starter
·
#1
·
How To: Fit Swing Arm Crash protectors BikeTEK Frame Sliders.
original post by Henal.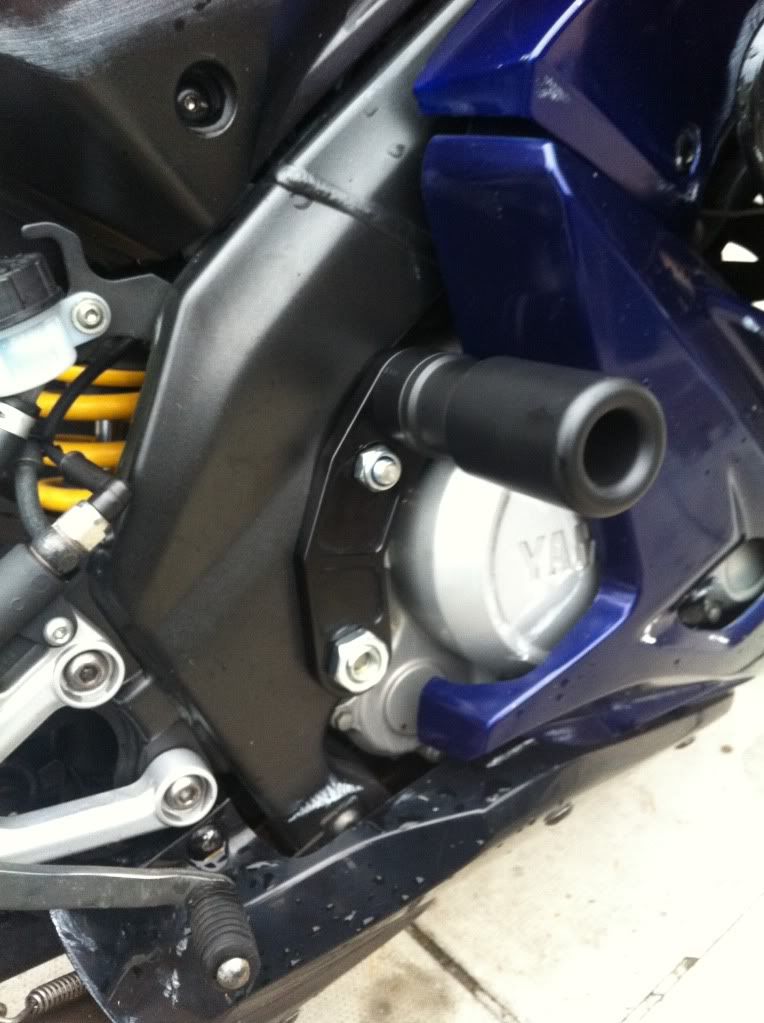 First thing I got to say is wow their a robust and can take impact, Yamaha ones suck as I've got a mate when he dropped his bike the bobbin snap right off bar holding it,
When I bought it dint think much of it but it feel like it's made for impact and for the price it's cheap and amazing
http://cgi.ebay.co.uk/ws/eBayISAPI.dll?ViewItem&item=130570777905
Fitting it it's easier compared to the Yamaha ones
The main bar goes through the engine mount for extra strength so you have to remove the original bolt I just undid the nut and hammed the bolt with the main bar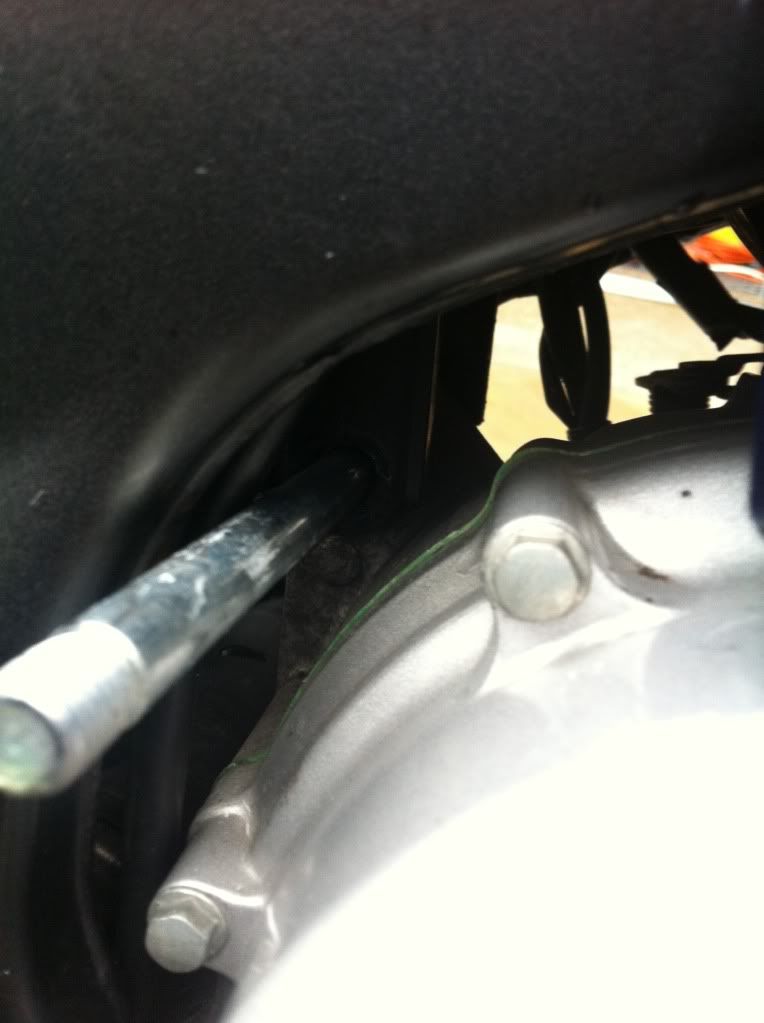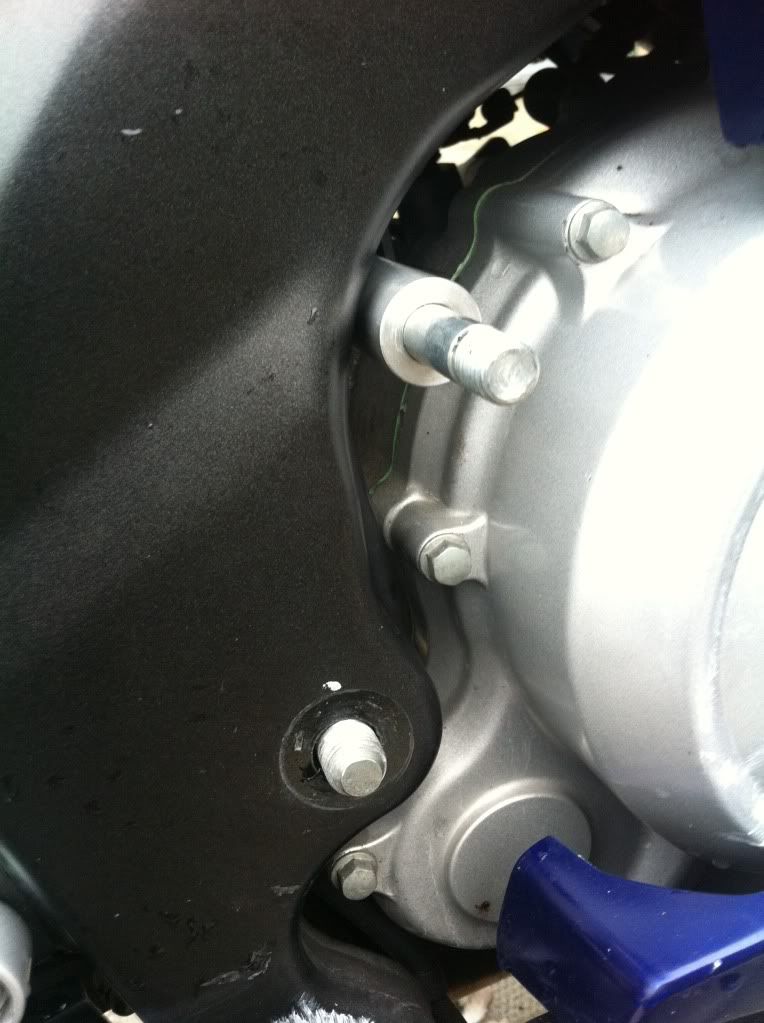 The swing arm nut is really big size 24 but nothing an adjustable spanner can't do.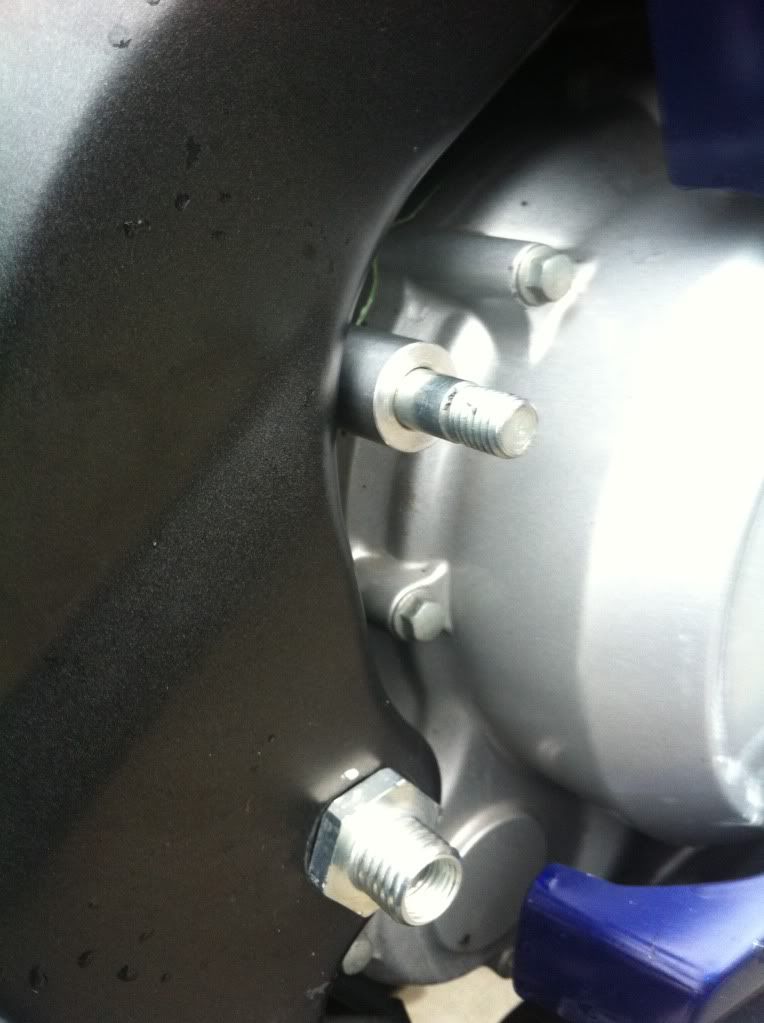 The chain guard will need to be trimmed for it to be fitted as the main bar goes through it