Discussion Starter
·
#1
·
Right as many of you know iv had a few problems with my 180 kit from the start and its all finally been sorted out with a Power Commander 5 and SPR racing
pics from my first visit back in 2011 and up to date now.
This should show you guys what to expected if not alittle more with just the 180 kit fitted with the force master or PC5 fitted
This first picture is of my bike with the Malossi Force Master 2 you get with the kit before and after SPR Racing tried their best to sort it out, as you can see the fueling is all over the place. the red line is what i tried at home and the purple one is what SPR Racing got on their dyno, much better output of power.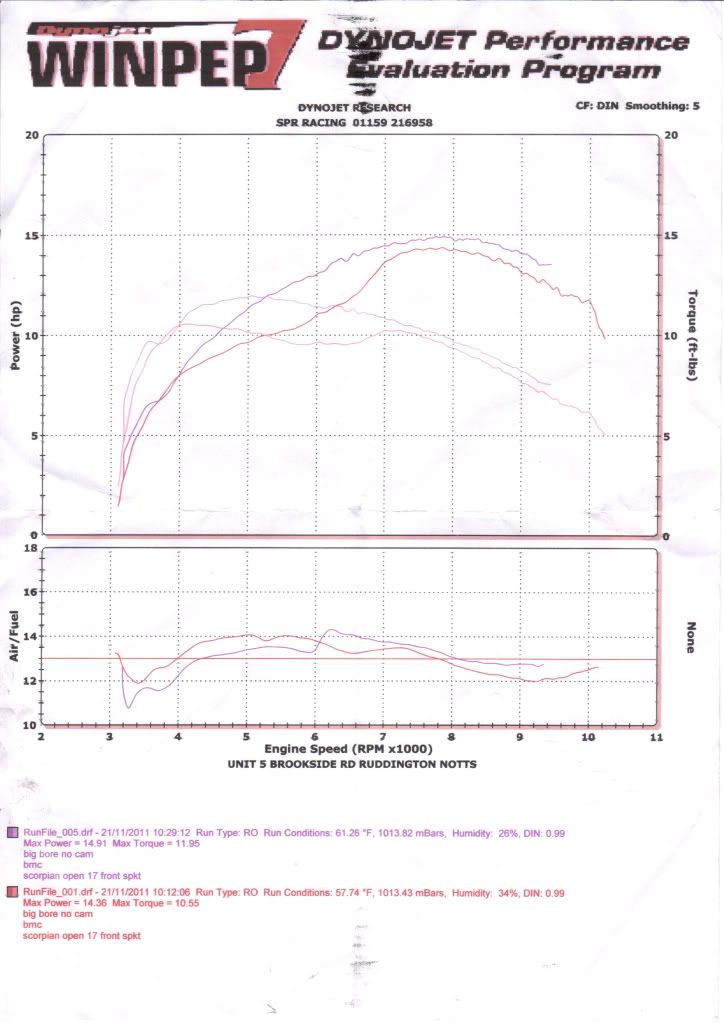 This is the same pic but with another 182 kit fitted with the cam shaft and the malossi force master, just to show me what i could be getting.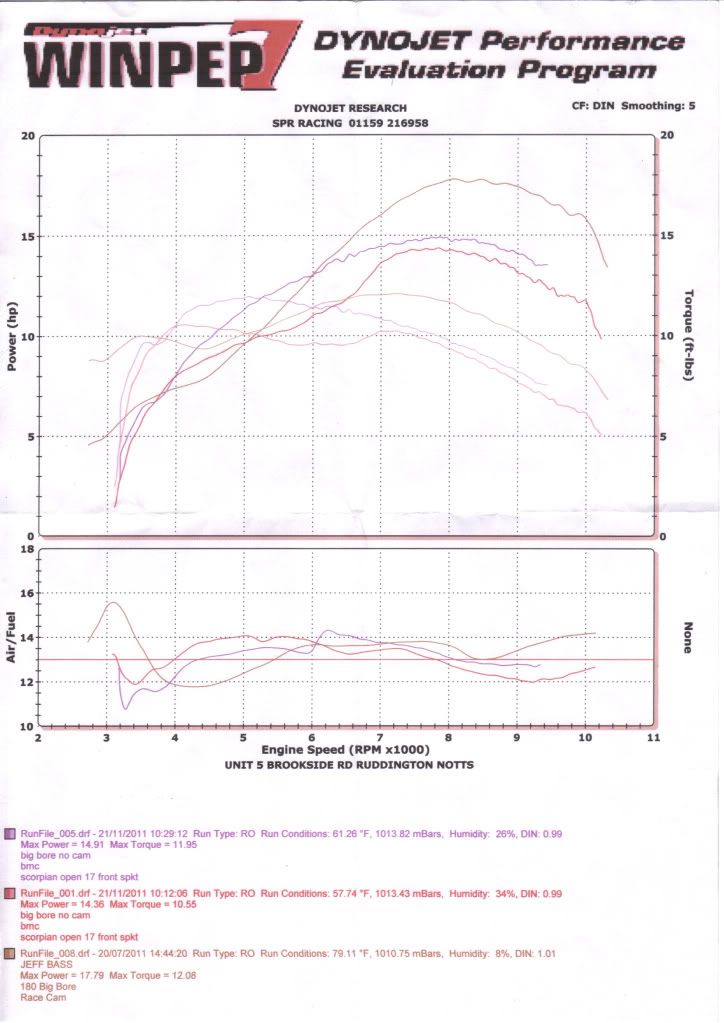 This is the new dyno print out with the Power Commander 5, perfect fueling and even added 0.7 HP
now have no worries of it stalling setting off the line and theres no bogging with low revs now its no longer running rich. cost me £80 to get it set up sweet and tbh i wish i had done it sooner
oh: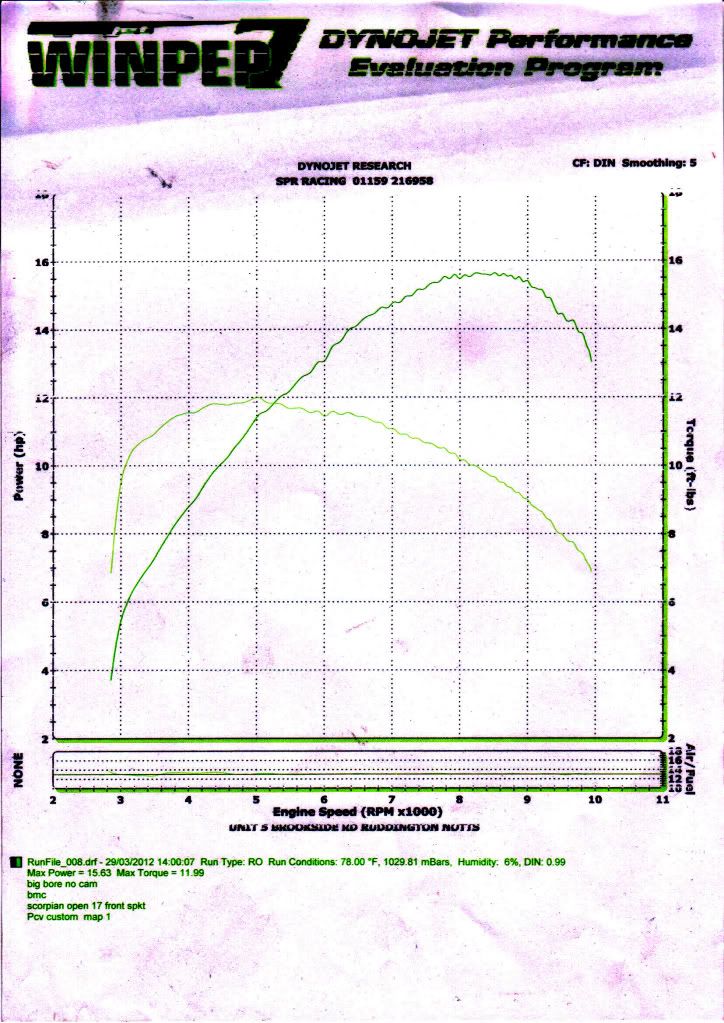 this one shows the power as going up the gears on full throttle and show the top speed before hitting the limiter, showed 92mph but ofcource that was with no wind resistance, since having it sorted iv got 86 out of her but then got caught in traffic, No.1 goal before selling her is to see 90mph but probably wont happen