Discussion Starter
·
#1
·
i thought i would make a how to, for drilling and tapping paddock stand bobbins.
what you will need:
bike
paddock stand bobbins(m6)
drill
5mm drill bit
tap and die set
m6 tap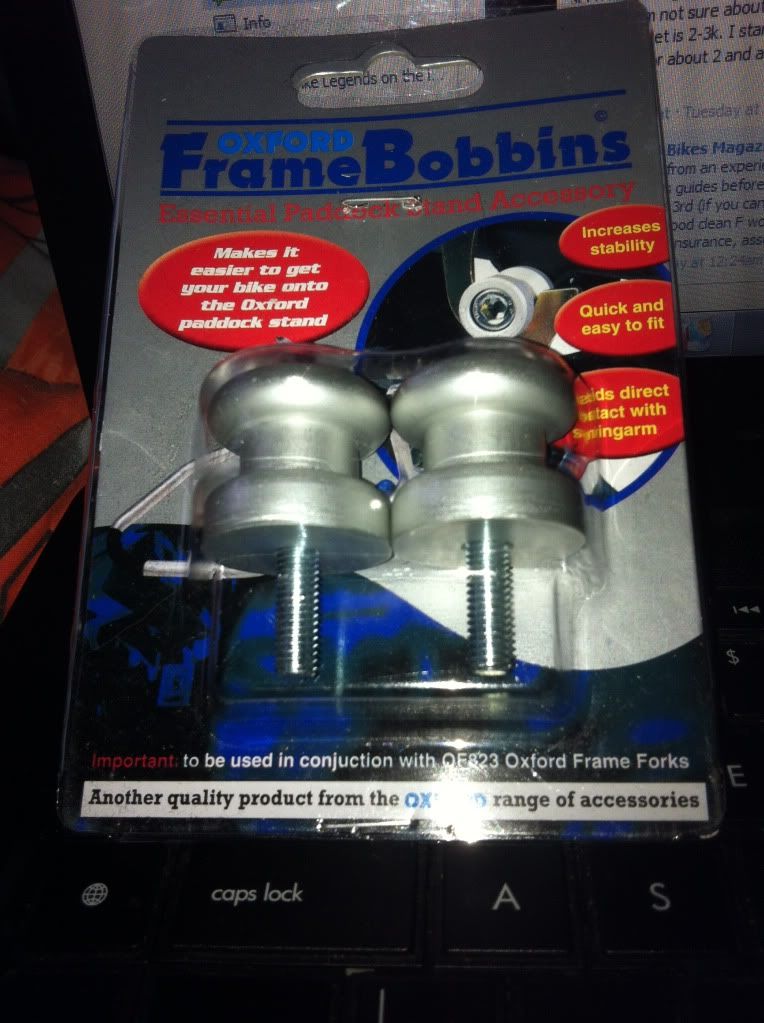 these are the bobbins i will be useing(oxford)
step one:
drill a hole on the flat part of the swing arm with you 5mm drill bit.
step two:
get you m6 tap and and spary abit of wd40 in the hole to help it along its way. then start making the thread for your bobbin.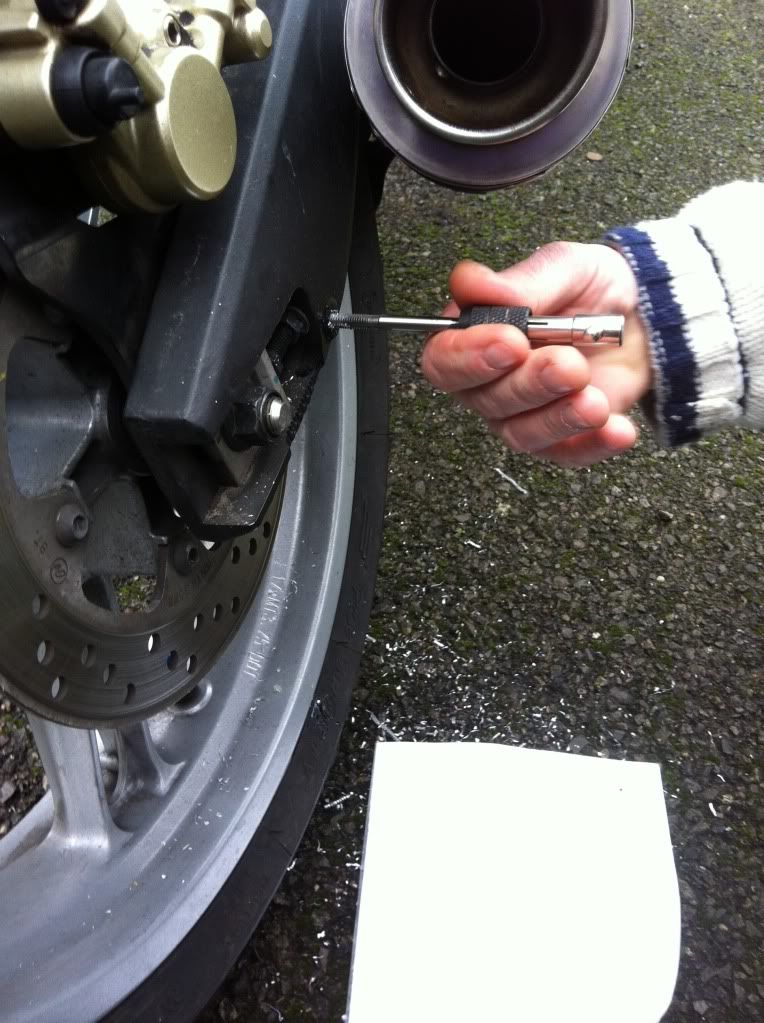 last step:
clean up the hole youv just done. and then put your bobbins and do them up. then do the other side and your done!